I offer Dog Training and Dog Behaviour home visits for:
Puppy Starter Sessions
General Dog Training
Specific Behaviour Problems
I also run dog training classes through Positively Playful Dog Training.
I am based in Marple and will travel throughout East Cheshire and surrounding areas.
Initially, we can discuss your dog's training and behaviour over the phone to determine which type of visit will be most appropriate for your needs.
Puppy Starter Session
Having a new puppy is a very exciting time – but everyone underestimates just how much hard work they can be!  You want to give your puppy the best start in life, but there is lots of conflicting information available and 'best practice' changes as new evidence becomes available.  There is also not just one way, as all owners, families, puppies and lifestyles are different.  This session will be specially tailored to address you and your puppies needs / concerns and develop a plan that best fits with you and your puppy's needs to get him on the right road to become a well behaved companion dog.
The two hour session will be determined by your needs, but common areas that new owners might want help with are:
General care and welfare of your puppy
Puppy biting / bite inhibition
House training
Jumping up
Handling and Grooming
Socialisation plan
Setting fair rules
Getting started with basic training
Management to prevent problem behaviour
The Puppy Starter Session available for puppies up to 6 months old and is offered at a special introductory cost of £50 for two hours.  It includes a short pre visit questionnaire to determine areas you wish to cover, a bespoke session designed to meet you and your new puppies needs, a comprehensive Puppy Starter Manual giving tips and advice on all the areas listed above and follow up support via phone or email.
If you would like to discuss your puppy's needs, please contact me at enquiries@hazelshimmin.com or 07989 685395.
General Training
All dogs are unique and whether you are an experienced owner, a first time puppy owner or have just acquired a rescue dog, you may meet unexpected challenges in their behaviour and training.   All my training methods are positive and will be fun for both you and your dog and will help further develop a good relationship with your dog.  Training sessions will be designed to meet your needs, whether you just want to master the basics to have a well behaved companion at home, address issues on walks such as walking on a loose lead or recall or want to work on more advanced 'obedience' exercises.
There are many benefits of a well trained dog, achieved through positive methods:
A well behaved dog is more welcome and easier to take places with you and therefore has a more enriched life.
Training fulfils many of your dog's needs – attention from you, mental stimulation (more tiring than physical exercise), and improved communication.
Improves the relationship / bond with your dog, built on understanding and fun!
Increased ability to communicate with you dog and understand him in return
Greater control –ability to help you dog respond appropriately in difficult situations
Channels your dog's energies in a positive way
Dogs may become more cognitive and less emotional in their attitudes. This can prevent or manage emotionally driven behavioural problems.
Can help prevent problem behaviour and / or makes treating of problems much easier.
Training sessions will be designed to meet your needs, but may cover the following:
Understanding principles of training
Clicker training
Basic training – focus, sit, down, stand, stay, recall, leave it
Walking on a lose lead on walks
Problems with recall on walks
Advanced training – working with distractions, generalisation, distance control, heelwork, formal recalls etc.
The cost for a training home visit is £45 per hour (a mileage charge of 25p per mile if over 5 miles from SK6 may also be chargeable).  Depending on your goals, this may be a one of session or a series of sessions.
If you would like to discuss your dog's training, please contact me at enquiries@hazelshimmin.com or 07989 685395.
Specific Behaviour Problems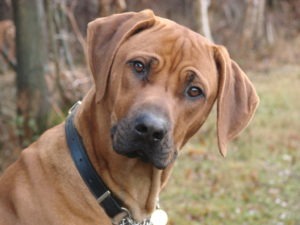 Many dogs develop behaviour problems.  These may be due to
Medical causes
Emotional responses and drivers
Learnt behaviour which enables the dog to obtain what he wants or avoids what he doesn't
Owner expectations and dogs unclear on rules or lack of training
Behaviour modification is based on addressing the cause. Therefore, the first action is to visit the vet to rule out any medical cause, especially where the behaviour had a sudden onset. If you are not referred via a vet, I will ask you to have your dog checked out before I visit.
Before the visit, you will be asked to complete a comprehensive questionnaire to gather information about your dog, household and lifestyle.  This information will me to start getting a clear picture of the dog in general and will allow time during the visit to be spent exploring the specific problem, developing a behaviour modification plan and starting on initial training.  I will aim to help you understand your dog's behaviour and we will design a management, training and behaviour modification plan based on positive methods which will help your dog and fit in with your lifestyle and meet your needs.  This will help you work with your dog, improve your relationship and reduce areas of conflict / stress for both of you so you can again start to enjoy the full joy of dog ownership.
The types of problems I can help with are:
Excessive barking, destruction
Over-activity
Anxiety and fears
Compulsive behaviours
Separation anxiety
Lead reactivity
Initial shows of aggressive behaviour
Dealing with behaviour problems in dogs requires time and commitment from the owner – whilst I will advise on a behaviour modification plan, you will need to spend time working with your dog to implement this. There are rarely quick fixes in the real world.
The cost for a behaviour home visit is £120 (a mileage charge of 25p per mile if over 5 miles from SK6 may also be chargeable).  The initial visit will last for approximately 2 hours.  You will receive a full report and behaviour modification plan after the visit and further email and phone support during the behaviour modification.  With more complex issues, follow on visits may be required and will be charged at £60 per session.
If you would like to discuss your dog's behaviour problems, please contact me at enquiries@hazelshimmin.com or 07989 685395.