Behaviour Problems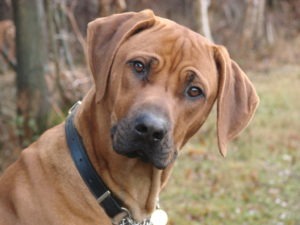 Many dogs develop behaviour problems.  These may be due to
Medical causes
Emotional responses and drivers
Learnt behaviour which enables the dog to obtain what he wants or avoids what he doesn't
Owner expectations and dogs unclear on rules or lack of training
Behaviour modification is based on addressing the cause. Therefore, the first action is to visit the vet to rule out any medical cause, especially where the behaviour had a sudden onset. If you are not referred via a vet, I will ask you to have your dog checked out before I visit.
Before the visit, you will be asked to complete a comprehensive questionnaire to gather information about your dog, household and lifestyle.  This information will me to start getting a clear picture of the dog in general and will allow time during the visit to be spent exploring the specific problem, developing a behaviour modification plan and starting on initial training.  I will aim to help you understand your dog's behaviour and we will design a management, training and behaviour modification plan based on positive methods which will help your dog and fit in with your lifestyle and meet your needs.  This will help you work with your dog, improve your relationship and reduce areas of conflict / stress for both of you so you can again start to enjoy the full joy of dog ownership.
The types of problems I can help with are:
Excessive barking, destruction
Over-activity
Anxiety and fears
Compulsive behaviours
Separation anxiety
Lead reactivity
Initial shows of aggressive behaviour
Dealing with behaviour problems in dogs requires time and commitment from the owner – whilst I will advise on a behaviour modification plan, you will need to spend time working with your dog to implement this. There are rarely quick fixes in the real world.
The cost for a behaviour home visit is £120 (a mileage charge of 25p per mile if over 5 miles from SK6 may also be chargeable).  The initial visit will last for approximately 2 hours.  You will receive a full report and behaviour modification plan after the visit and further email and phone support during the behaviour modification.  With more complex issues, follow on visits may be required and will be charged at £60 per session.
If you would like to discuss your dog's behaviour problems, please contact me at enquiries@hazelshimmin.com or 07989 685395.